SUSTAINABILITY
At One Farrer, we are committed to creating spaces where people thrive – which means creating spaces that are healthy, efficient, smart and sustainable.
SUSTAINABILITY INITIATIVES
One Farrer is dedicated to keeping environmental excellence high on its agenda.
A key element in One Farrer co-owners' vision is to keep the precinct's environmental footprint as small as possible via ongoing sustainable practice and energy efficiency practice. One Farrer precinct's sustainability initiatives include:
— 4-stream centralised bin system
— Battery recycling 
— Quarterly e-waste collection
— Coffee cup recycling via Simply Cups to produce bench seats and car park wheel stop
— 'Lids4Kids' initiative produces 3D printed prosthetic hands for children in need (Envision Hands)
— Organic waste recycling
— Oil recycling for retailers
— Lift upgrade comprising energy saving requirements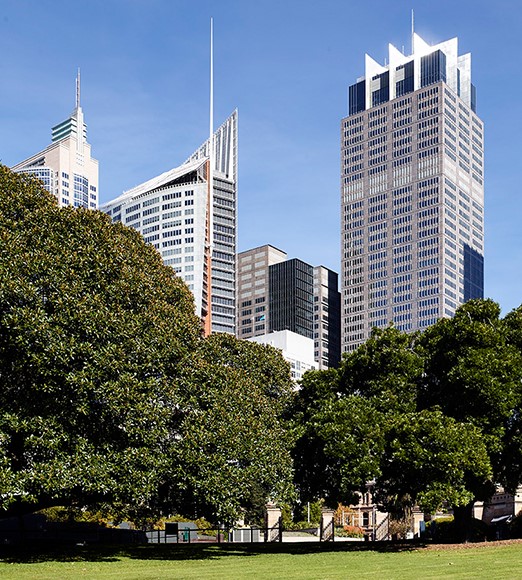 ONE FARRER'S SUSTAINABILITY APPROACH
We are focused on maximising the productivity of resource consumption by minimising waste, increasing energy efficiency and lessening the broader environmental impact of our building to ensure businesses in One Farrer can work in a sustainable workplace.